Kwenyan and Associates
(908) 237-3826 /27/28
Flemington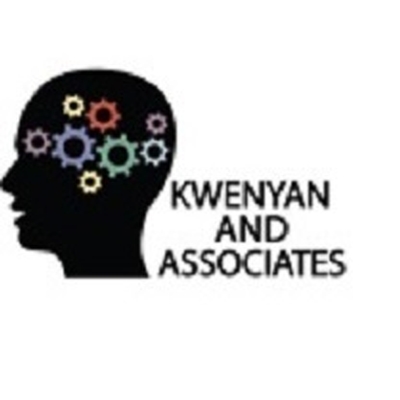 Kwenyan and Associates - Changing Lives One At A Time
Our Mission:
Established in 2006, the mission of Kwenyan and Associates is to provide evidence-based counseling services and treat "all" patients with respect. To teach each individual skills to promote a healthier life despite any psychological, emotional, and social challenges.
Programs:
Intensive Outpatient Mental Health
Psychiatrist Services/APN Evaluation
Medication Monitoring
Group/Family/Individual Therapy
Population:
Children ages 4 & up
Adolescents
Adults
Insurance:
Most Private Insurance
Medicare
Medicaid
Reward Program:
Patients that consistently follow treatment and engage in therapy are rewarded with a monthly trip or event. Example: aquarium, zoo, bowling, Sky Zone etc.
Treatment Specialties:
Anger Management
Impulse Control
Problem Solving Strategies
Parenting Skills
Coping Skills
Social Skills
Self-Esteem
Conduct Disorder
Anxiety / Depression
Domestic Violence
Adjustment Disorder
Trauma
Life Skills Counseling
ADD, ADHD, OCC
Autism
Gender Identity Disorder
Educational and Vocational Counseling
Therapeutic Play Therapy
Family Therapy
Group Therapy
Peer Feedback
Marriage Counseling
Grief Counseling
Interpersonal Relationship
Parenting Skills
Psycho Pharmaceutical
Psycho Education
Evaluations: Biopsychosocial, Psychiatric
All Kwenyan location provides transportation!
No referral needed! Just call for an appointment and intake. No waiting lists!
Contact Information:
Tele: (908)237 -3826 /27/28
Fax: (908)237-3829
Email: [email protected]
Website: kwenyanandassociates.org
Age Groups

Children
Adolescents
Adults
Seniors

Gender-Specific
Community Services

Education

Employment / Training

Family & Support Services

Health Services

Behavioral / Mental Health

Crisis / Safety

Treatment Services

In-Community Services

Outpatient Services

Treatment Settings

Office / Practice
Outpatient Facility
School

Payment Options

Low Cost / Donation
Managed Care
Medicaid
Medicare
Private / Commercial Insurance
Self Pay
Sliding Scale / Payment Plans

Language Spoken
Areas Served

Essex County
Hunterdon County
Mercer County
Sussex County
Union County
Warren County
Last Updated: 05/15/19