Community Service

-
Elizabeth
This event has already occurred!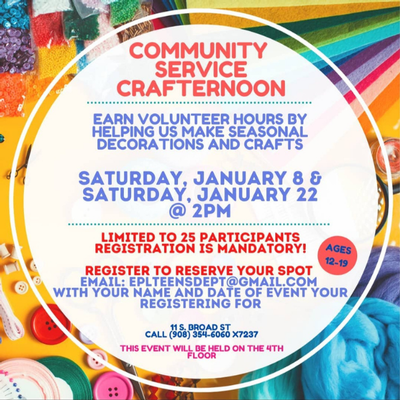 Are you seeking to earn community service hours? Or do you just have extra time on your hands? Well, why don't you come to the Elizabeth Public Library Saturday, January 8 or Saturday, January 22 @ 2:00 pm!
Registration is mandatory and limited to 25 participants, so act fast! You can register by emailing [email protected] with your name and the date of the event you are registering for! The event is being held on the 4th Floor.
Age Groups
Community Services

Arts & Recreation

Community

Payment Options
Last Updated: 12/30/21