Support Group: Lego Club for adolescents
Thursday, July 7, 2022
4:30 PM - 5:30 PM
Meets Weekly
Hillside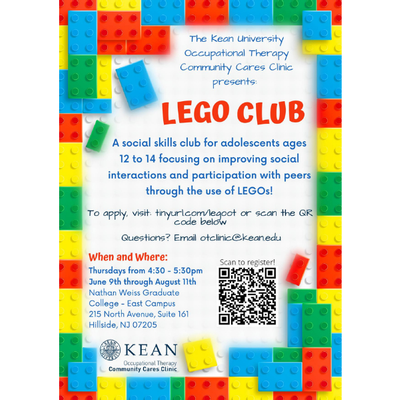 Community Cares Clinic is offering a social skills club for adolescents ages 12 to 14 focusing on improving social interactions and participation with peers through the use of Legos.
This support group will take place on Thursdays from 4:30 pm to 5:30 pm June 9th through August 11th at Nathan Weiss Graduate College-East Campus, which is located at 215 North Ave, Suite 161, Hillside NJ 07205.
Registration is required. To do so, visit: tinyurl.com/legoot or click the link under website.
Last Updated: 06/01/22