Jewish Family Service of Central NJ offering Individual Mental Health Services
(908) 352-8375
Elizabeth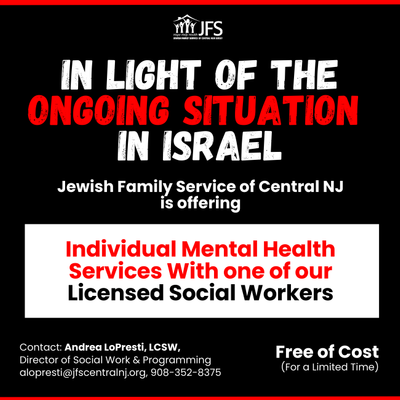 Free of cost (for a limited time)
In light of disturbing events unfolding in the Middle East, many individuals in our community have been directly, or indirectly, affected by the loss of life and violence in the region.
At this time, JFS of Central NJ is offering individual mental health counseling, provided free of charge (for a limited time) with trauma informed licensed social workers.
Kindly reach out to Andrea LoPresti, Director Social Work & Programming, [email protected], 908-352-8375.