Derrick Alloway Medical Arts
(862) 414-3186
Rutherford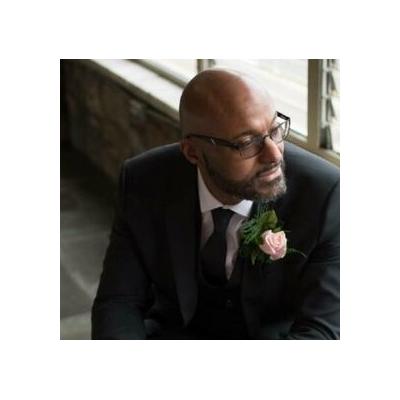 I am a bilingual/bicultural Clinical Social Worker, licensed in New Jersey and New York. I speak Spanish and have a knowledge of Portuguese. I have been practicing for 17 years. This includes many years as a clinical supervisor/clinician in mental health supportive housing, Hospital and Outpatient Clinic settings in New York and New Jersey. Currently, I consult regularly with PerformCare- New Jersey which works with the Children's System of Care (CSOC), formerly the Division of Child Behavioral Health Services, to coordinate the care of children or young adults. Additionally, identify, classify and case manage students with learning or developmental disabilities in a New Jersey urban public school district.
I provide individual, couples, and family counseling in a specific, individualized strengths-based approach, tailored to the client. Mutually, we will work to cultivate strengths and attain agreed objectives concentrating on the following:
Cross-cultural/Racial issues
Divorce/relationship/intimacy issues
Parenting and Family issues
Learning/Developmental Disabilities
Pre-marriage and pre-adoption counseling
Depression, Stress and Anxiety
Work and Career issues
Adoption and Infertility issues
Conflict Resolution
I am committed to helping individuals, couples, and families with behavioral, mental health, or emotional challenges while also helping them gain access to the services they need.
Current Active MOU

Caring Partners of Morris & Sussex

Age Groups
Community Services

Family & Support Services

Health Services

Behavioral / Mental Health

Intellectual and Developmental Needs

Treatment Services

In-Community Services

Outpatient Services

Payment Options

Private / Commercial Insurance
Self Pay
Sliding Scale / Payment Plans

Language Spoken
Areas Served
Last Updated: 12/29/21