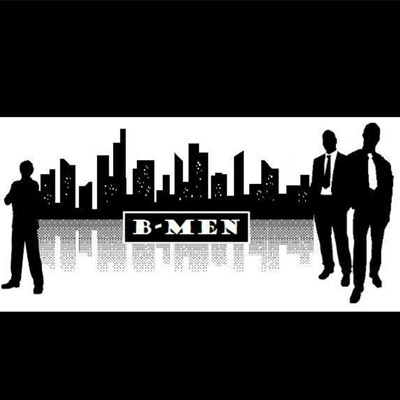 B-Men is a mentoring program aimed towards educating and creating positive influences for Perth Amboy, Plainfield and Jersey City's male youth. It takes a village to raise our youth. Working together we can improve the lives of many who just need the positive outlook of mentors.
B-Men Program Locations:

B-Men Perth Amboy:
Tuesday & Thursday 6-8pm
1 Olive Street
Perth Amboy, NJ 08861
B-Men Plainfield:
Wednesday 6-8pm
Plainfield High School
950 Park Avenue
Plainfield, NJ 07060

B-Men Jersey City:
Wednesday & Saturday 6-8pm
Boys and Girls Club of Hudson County - Jersey City
225 Morris Blvd.
Jersey City, NJ 07302
Information about the Founder:
Edison Jaquez, was born on August 10, 1983 and arrived in the USA with his family in 1990 at the age of 7 from the Dominican Republic. He grew up in the famous Stockton Street Projects of Perth Amboy. Knowing the value of finishing what he started and of education, he made sure he graduated from Perth Amboy High School, But due to circumstances, he did not get to participate in the graduation ceremony. It was a hard lesson for this young man to learn, but it drove him to make sure he did the right things in the future. As a result, when he enrolled in Berkeley College, not only was he determined to succeed, he wanted to have his family watch as he earned his Bachelors Degree in Business Management.
Edison also realized just how important his community is to him. He made sure to stay actively involved with the youthful and with helping others. This be came his mission and is actively involved as a big brother, mentor & father figure to the youth he surrounds himself with.
Currently, as the Program Coordinator for the Civic Justice Corps, under the umbrella of the Jewish Renaissance Foundation, he works with at-risk young men, ages 17 and under to help them in anyway he can. The program is designed to get the kids off the streets and into the classroom by providing GED classes and construction education.
Edison's dream has always been to start a mentoring non-profit organization helping the youth of his community and with the B-Men program, he is doing just that. "I can tell the youth doesn't let anyone say you can't become whoever you would like to become."
"I just want to leave a legacy for all the youth with a dream," he says. With the B-Men program, the legacy lives.
Age Groups
Gender-Specific
Community Services

Employment / Training

Health Services

Behavioral / Mental Health

Treatment Services

In-Community Services

Payment Options

Free
Self Pay
Sliding Scale / Payment Plans

Areas Served

Hudson County
Middlesex County
Union County
Last Updated: 04/28/23