Daisy's Place
(856) 281-9637
Voorhees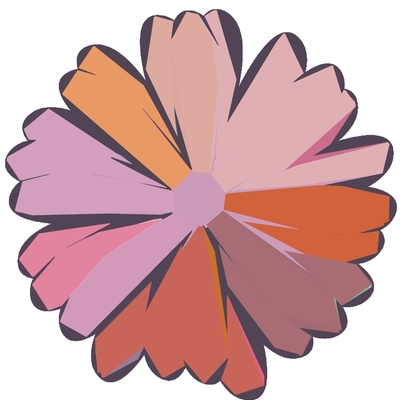 Agency COVID Status:
100% of IIC's going in home/hybrid, 10% strictly telehealth
Vaccines are not mandated at our agency. However, we follow recommendations from the State of New Jersey and CDC.
Daisy's Place is a Medicaid provider for Children's System of Care. We offer intensive in community services and behavioral assistant services as well as outpatient services with medication monitoring. Our providers are licensed, trained, and values the family voice and choice model. Daisy's Place providers provides evidence based techniques, and highlights the strengths within the youth and family unit that we services. Our clinicians have at minimum an LAC/LSW, and our behavioral assistants are certified to assist families within the community.
Our providers utilize :
Cognitive Behavioral Therapy (CBT)
Dialectical Behavioral Therapy (DBT)
Personality/Mood Disorders
Behavior Modification
BPS Assessments
Art Therapy
Music Therapy
Adult DD Behavioral Management Services
Domestic Violence Shelter (Coming Soon!)
Our providers service a variety of needs such as social skills, communication skills, life skills, trauma, depression, anxiety, anger management, and vocational skill development.
Current Active MOU

Bergen CMO
Camden County Partnership for Children
Coordinated Family Care (Middlesex)
Families and Community Together (Union)
Partnership for Children of Essex

Eligibility
1. Medicaid 2. Referral from care management organization 3. Ages 4-21 years old 4. Children and families 5. Private Insurances (Horizon, Cigna, Megallan, & United)
Age Groups

Children
Adolescents
Adults
Seniors

Community Services

Employment / Training

Family & Support Services

Health Services

Behavioral / Mental Health

Crisis / Safety

Intellectual and Developmental Needs

Treatment Services

In-Community Services

Outpatient Services

Treatment Settings

Home
In Community
Office / Practice
Outpatient, Hospital / Inpatient
Telehealth

Payment Options

Medicaid
Private / Commercial Insurance
Self Pay
System of Care (CSOCI Medicaid / FlexFunds)

Language Spoken

Creole
French
Hindi
Spanish
Urdu

Areas Served

Atlantic County
Bergen County
Burlington County
Camden County
Essex County
Middlesex County
Union County
Last Updated: 02/21/22