Flynn House of NJ, Inc.
908-351-2265
Elizabeth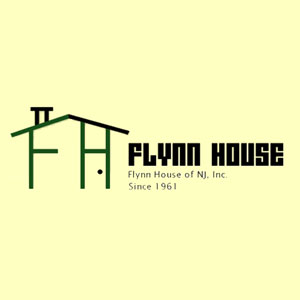 Flynn House of New Jersey, Inc. was established and incorporated in February of 1961 by a group of individuals concerned for the welfare of alcoholic men with nowhere to go upon release from hospitals or other institutions. We maintain no religious affiliation, but was modeled after the Flynn Christian Fellowship sober houses originating in Baltimore some years prior.
Flynn House is the oldest halfway house in the state of New Jersey still in operation. Our facility in Elizabeth can accommodate 28 men daily recovering from the disease of addiction.
The Flynn House philosophy is based on the twelve step model of Alcoholics Anonymous and Narcotics Anonymous.
Flynn House is a self-supportive sober living home, and as such, residents are responsible for paying their own rent. The admission fee covers 2 weeks of rent as well as a one-time non-refundable assessment fee. Residents being admitted must also be free of communicable disease and bring verification from a referring agency. Tests can be arranged for those without verification at the resident's expense.
Please contact us for further information.
| | |
| --- | --- |
| Eligibility | Flynn House accepts adult males age 18 and older who are self-referred or referred from addiction treatment agencies. All residents must have a history of drug or alcohol abuse and be clean and sober for admission into Flynn House. Because we do not provide treatment on site, if an admission candidate needs treatment, we will make a referral to one of our partnering treatment agencies in the community. |
| Age Groups | |
| Community Services | Basic Needs / Assistance |
| Health Services | Behavioral / Mental Health |
| Payment Options | |
| Areas Served | |
Last Updated: 01/25/16