Hudson Pride Connections (HPC)
(201) 963-4779
Jersey City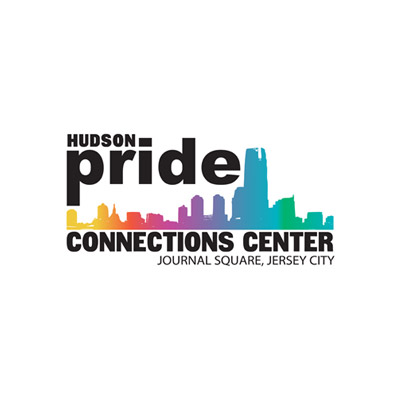 Hudson Pride Connections (HPC) is a non-profit organization bridging the gap in services and responding to the unmet needs of the lesbian, gay, bisexual, and transgender community, as well as HIV positive people of any orientation/identity, through supportive social services, prevention, outreach, advocacy, and development trainings for other service providers, to educate, empower, and unite all of our communities.
Programs and Services
Pride Connections
Positive Connections

HIV/AIDS Outreach/Support

Being diagnosed and living with HIV is a significant, life altering experience. The staff at Hudson Pride is here to help. Our programs are designed to provide support to persons living with or affected by HIV/AIDS by providing free and confidential referrals to case management, mental health counseling, testing, and more.
For more information about these services, please email our Outreach and Linkage Coordinator, [email protected], or call 201-963-4779 ext. 116.

Community Support Groups

Hudson Pride Connections Center offers peer-led discussion groups, which were created to provide a safe, social, and eduational space for community members. These groups provide a sense of belonging and an opportunity for all participants to share their stories and experiences. Groups are forming on a regular basis, depending on the needs of the community.
If you're interested in joining one of our groups, or creating a new one, please contact Kim Adams at [email protected]
Living Beyond: People Living with HIV/AIDS

Living Beyond is a network of conversation groups and group programming designed to serve the unique and vital needs of people living with HIV/AIDS. Members are invited to take part in this participant-driven discussion group for HIV+ individuals. Each meeting will have a discussion topic, but there are always opportunities for group members to discuss issues that may be concerning them at the time.
Will be on hiatus until the fall.
For more information, please contact Kim Adams at [email protected]

Cline Community Outreach Service

450 Martin Luther King Drive, Jersey City
Phone: 201-200-1965
Hours : Mon/Wed/Fri/ from 10am to 12pm

Family Success Center

725 Bergen Ave Jersey City NJ
Phone Number: 201-451-6300

Horizon Health Center

115 Christopher Columbus Dr. Jersey City
Phone Number 201-710-2200
Group Hours Vary

Massh

953 Garfield Ave Jersey City
Phone Number: 201-915-2980
Ladies n Motion – every Friday from 1 to 3 pm

Hyacinth

35 Journal Square Fl 7 Jersey City
Phone Number: 201-432-1134
Every Thursday from 2 to 4pm

Community Connections

Diversity Training

Community Connect is a distinctive diversity training program which has a reputation for bringing the best, most effective workshops, trainers, and curriculum to social work providers, clinicians, and educators to enhance the levels of service for LGBT and HIV positive communities.
All trainings can be modified to the needs of the population and prices are negotiable. There are small fees associated with our trainings. Please contact our Deputy Director, Elizabeth Schedl at [email protected] or 201-963-4779 ext. 115 for information about fees, or to set up a training.
Audience: All

Workshop Title: Understanding Sexuality

?The purpose of this workshop is to help people understand the basics of sexuality, the terms "lesbian," "gay," "bisexual," "transgender," and "heterosexual," among others, as well as how these categories are "defined." The workshop begins by explaining the basic stages of sexual development regarding the general physical, cognitive, and emotional events we undergo as we mature. It also discusses the four different components that make up sexuality: genetic sex, gender identity, gender expression, and sexual orientation.

Audience: School Administrators, Social Service Staff, Teachers, and Other Faculty & Staff

Workshop Title: LGBTQ Youth and Cyberbullying (Homophobia in 140 Characters or Less: The Impact of Cyber Bullying on Lesbian, Gay, Bisexual, Transgender, Queer, and Questioning Youth)

The recent spate of suicides among gay teens, tweens, and young adults has heightened awareness about the harmful and potentially deadly effects of bullying. This dynamic and interactive training will provide an introduction to the issue of bullying, especially in its 21st century incarnation of "cyber bullying," and its impact on sexual minority youth. The training will detail the roles of intrapersonal, interpersonal, and institutionalized heterosexism and homophobia in fueling the culture of fear and cultural insensitivity that lead to harassment in its various forms. It will also highlight the resultant emotional, mental, and physical health implications on sexual minority youth as well as provide strategies on how to create a supportive environment for all youth.

Audience: High School Peer Leaders

Workshop Title: Becoming the A in "LGBTQA"

Youth are often oblivious to the needs and plight of their peers. This interactive youth-targeted workshop provides a safe space for youth to discuss and learn about discrimination with a specific focus on the LGBTQ community. Workshop participants will learn about the various components that make up sexuality along with how homophobia and hetrosexism affect their fellow students. This workshop is intended to help start a dialogue about sexuality and sexual minorities in an attempt to empower youth to create a safer school environment.

Audience: Parents and Guardians

?Workshop Title: Understanding (My) LGBTQ Youth

Parents, even those who are willing, often are unaware of the complexities and hardships of their children being sexual minorities. This interactive workshop provides an opportunity for parents to learn about sexuality, and the physical, mental and social health issues disproportionately affecting LGBTQ youth. The workshop will also talk about discrimination, homophobia and heterosexism and the impact it has on LGBTQ youth.

Audience: School Administrators, Educators, Social, Mental and Health Providers

Workshop Title: LGBT Health

?Intended for social and health providers, this training discusses on the social, mental, physical and sexual health trends among the LGBTQ community. It is aimed at make service providers aware of the various health issues disproportionately affecting the LGBTQ community. Clinicians also receive strategies on identifying and addressing mental health issues within their programing.

Audience: School Administrators, Educators, Social, Mental and Health Providers

Workshop Title: Cultural Competency

This workshop helps educational, social and medical providers improve their services for the LGBTQ community. The workshop addresses the impact of privilege and power when accessing and receiving services. The workshop also discusses heterosexism and homophobia and the various forms in which they manifest in the personal and professional realms, and how it impacts the quality of services provided. The workshop concludes with strategies on how to create safe spaces for the LGBT community and how to make services more inclusive of the population.

Audience: Juvenile Detention Staff

Workshop Title: Protecting LGBTQ Youth in State Care

This workshop targets staff and providers serving youth that are in state custody either through the foster care system or through juvenile detention. In addition to helping staff to understand sexuality, this workshop also addresses the risks that LGBTQ youth often face when they're in care including physical, mental and social health issues. The workshop also discusses the legal rights of the youth and provides strategies to create a safer space for LGBT youth in care.

Additional workshops are constantly being added. Please contact us if you have a need that is not listed here.

Professional Development

Hudson Pride Connection Center provides LGBTQ and HIV/AIDS cultural competency trainings throughout the state of New Jersey. Our staff has extensive expertise working with the LGBTQ people, friends, allies and their families. In turn, we have an established training program designed to promote professional development. Continuing Education credits may be available for some programs – please contact our Clinical Director, David Rosen [email protected] to discuss any CE needs.
We know that developing cultural competency is a process that takes time (and is never done). Thus, we hosts three levels of trainings, 101, 201 and 301, so that professionals have the opportunity to develop their understanding of LGBTQ and HIV/AIDS topics in a manner that becomes richer and deeper over time. We do require participants to complete previous level trainings (or equivalent) before attending intermediate level trainings.
There are small fees associated with our trainings. Please contact our Deputy Director, Elizabeth Schedl at [email protected] or 201-963-4779 ext. 115 for information about fees, or to set up a training.
Age Groups

Children
Adolescents
Adults
Seniors

Community Services

Family & Support Services

Legal / Advocacy

Health Services

Behavioral / Mental Health
Last Updated: 11/29/16