New Jersey Division of Vocational Rehabilitation Services (DVRS)
908-965-3940
Elizabeth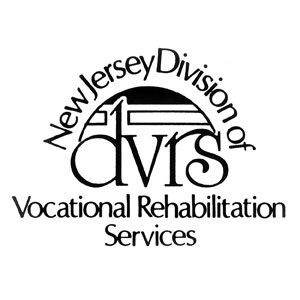 DVR works with students who have an IEP (Individualized Education Plan) and students with disabilities who need specific services to prepare for, get, and keep a job.
A DVR counselor will help you choose a career that will match your interests, skills, and abilities
We'll work with you to develop and IEP (Individualized Plan for Employment). This plan includes your vocational goal and the services you need to reach it and succeed in your job.
We can give advice and information to students as young as 14. You can apply for services during your last 2 years of high school. If you want to know more or want to be referred to DVRS, talk to your school representative or contac you local DVRS office.
Our goal is to make your transition from school to work an easy one. We'll help you get ready to start working, or to start training that leads to a job.
DVRS has 18 local offices in New Jersey
Central Office # 609-292-5987
Toll Free # 1-866-871-7867
Age Groups
Community Services

Employment / Training

Health Services

Intellectual and Developmental Needs

Payment Options

Free
Medicaid
Scholarships / Financial Aid
State-Public Contracted Service

Language Spoken
Last Updated: 11/25/16