Resolve Community Counseling Center, Inc.
(908) 322-9180
Scotch Plains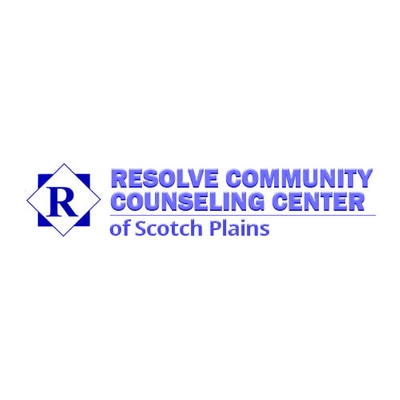 Resolve provides psychotherapy and counseling by psychologists, social workers, and mental health counselors for the people of Scotch Plains, Fanwood, Plainfield, and surrounding areas in Union County. Resolve provides empathetic and sensitive care by highly trained and caring professionals. Although a not-for-profit agency, Resolve's services are highly confidential and based the latest therapy research. Additionally, Resolve Community Counseling frequently offers low-cost and sliding scale fees for those in need.
Our experienced and caring therapists will help your with short-term therapy to obtain long-term life improvement.
Our staff includes highly experience therapists who have advanced training, have conducted extensive research or have authored clinical publications.
RESOLVE…to get answers to your questions & concerns.
Resolve Community Counseling Center provides the following services:
Individual Counseling sessions for children, adolescents and adults, for most behavioral and emotional difficulties
Couples' Counseling for those experiencing difficulty communicating or negotiating stressful situations
Family Counseling for families in need of better communication and conflict resolution skills
Parent Education to help best support children's developmental needs while maintaining emotional self-care
Therapeutic Visitations – visits between parent and child where some professional guidance is needed
Psychological Testing and Evaluations
Anger management – individual sessions
Drug and alcohol evaluations
Drug and alcohol prevention
Peer Relations
Non-intensive outpatient substance abuse treatment
Support groups and workshops based on community needs
Age Groups

Children
Adolescents
Adults

Community Services

Family & Support Services

Health Services

Behavioral / Mental Health

Treatment Services

Outpatient Services

Treatment Setting

Payment Options

Free
Medicaid
Private / Commercial Insurance
Self Pay
Sliding Scale / Payment Plans

Areas Served
Last Updated: 10/11/21