First Children School
(908) 654-2471
Fanwood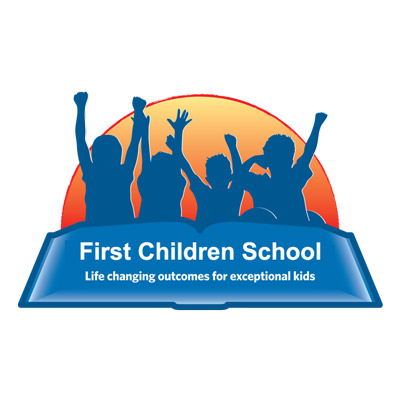 First Children School in Fanwood is a First Children School is a NJ DOE approved special education school offering highly specialized educational and therapeutic services.
Educationally, we provide a small class size, low staff to student ratio and individualized instruction. First Children School employs staff who understand the uniqueness of development in each child. First Children utilizes the National Standards, modified for the learning of our students. Math, Language Arts, Social Studies, and Science are the core of our classrooms.
First Children School's highly specialized educational and therapeutic services include:
Cutting Edge Technology-We utilize IPADS, Smart Boards and augmentative devices to meet each student's individual needs and enrich the curriculum.
Therapeutic Services-Our therapeutic services include physical, occupational and speech/feeding therapy. These services are provided individually as well as in small group. Educators and therapists meet daily to discuss goals and treatment planning in order to provide a comprehensive and collaborative educational program.
Services for the Deaf and Hard of Hearing-Our Teachers of the Deaf provide in class support as well as individualized instruction. An audiologist provides consultative services including assessment and monitoring of equipment needs.
Instruction for Visually Impaired Students-In September 2016, we added a Teacher of the Visually Impaired to our educational team.
Behavioral Services-We offer extensive behavioral services for our students. We have BCBA's, BCABA's and Applied Behavior Analysis (ABA) therapists on staff. Students can receive one to one ABA as well as push in services to the classroom.
Full-Time Nursing – First Children School has a full staff of nurses who are trained in the total care of students that have significant medical issues.
Parent Support Services–Parents have a serious role at First Children. We have an open door policy, so parents are always welcome to observe classes or therapies. We also provide informational and support services for families.
Medical Clinics-First Children School offers a wide range of school based clinical services. These include Physiatry, Neurodevelopmental, Audiology/Speech/Feeding, Orthotic, and Rehabilitative. Parents are encouraged to participate.
Enrichment Therapies-We believe in nurturing the whole child by utilizing music, pet, and horticultural therapies in our curriculum.
Life Skills Instruction-Our students learn to explore their environments. Field trips, community based instruction as well as interactive presentations help to broaden knowledge and generalize skills.
Transitions and District Assistance-The goal of First Children School is to ultimately return a student to their home district. We assist with this process to ensure a smooth transition, including providing a half day service. We also provide assistance to public schools that are in need of a more specialized program in district.
Age Groups
Community Services

Education

Employment / Training

Health Services

Developmental Needs

Medical

Treatment Services

Outpatient Providers

Outpatient Services

Treatment Setting

Payment Options

State Funding
State-Public Contracted Service

Language / Culture

American Sign Language (ASL)
Last Updated: 11/07/17