Lion Health Initiative
(862) 227-2475
Union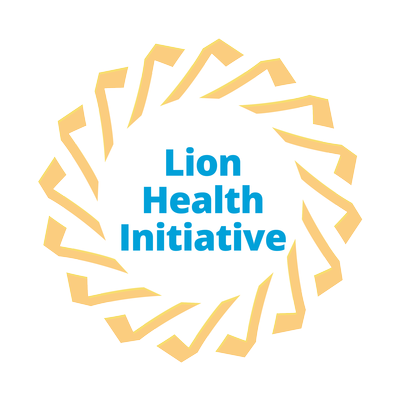 Lion Health Initiative Summary
Mission
Lion Health Initiative focuses on youth development, knowledge building and linking youth to community events to address Adverse Childhood Experiences (ACEs). Believing community building through individual development is how generational networks are built and maintained.
Purpose
Lion Health seeks to transfer knowledge and lessons through sharing and processing anecdotal experiences used to navigate adolescence and find tools that can carry participants through the transition into adulthood. We implement wraparound supports and ongoing trainings to help actuate plans to identify and help youth address ACEs. LHI works with youth and their support teams to identify strengths in educational, vocational, leisure and other areas of life to help identify and treat ACEs at the earliest time post trauma-exposure.
Benefits of Participating Include:
Resources Available
Participants can request assistance with obtaining vital documents to prepare for future goals such as applying to schools, traveling, employment searches.
Support Available
Specialized focused mentoring meeting youth at their strengths.
Assisting youth with Developmental Disabilities
Increasing their independence. Expanding communication and body language awareness to promote a comfortable socialization environment.
Supporting Youth Involved in Delinquency
Addressing community-based trauma and situations which put personal health or wealth at risk of being incapacitated.
Wellness Checks
Taking care of yourself and finding safe spaces. Having productive conversations and planning for the future at youth's pace.
Financial Education
Defining goals and personalizing your wealth building journey. Investing in yourself through crypto, stocks or a new job?
Understanding expenses and how to manage your circumstances.
Educational/Vocational Information
Outlining educational/vocational goals. What sector would you like to work in, why and how will you get there?
Set a timeline, find the process, and start it!
Find out more about topics below or ask about how interests and skills can become careers:
a. College
b. Real Estate
c. Tax Preparer
d. Online Income
e. Fashion
f. Entrepreneurship
Examples of Experiential Learning Activities
Hikes and Bikes
College Tours
Sporting events
Volunteer work
Provider events
Job Fairs
Seminars
Community Resources
Community Agencies
Alternative Educational Programs
Age Groups

Children
Adolescents
Adults

Community Services

Arts & Recreation

Basic Needs / Assistance

Community

Employment / Training

Family & Support Services

Health Services

Behavioral / Mental Health

Crisis / Safety

Intellectual and Developmental Needs

Medical

Treatment Services

In-Community Services

Treatment Settings

Detention Center
Home
In Community
School
Telehealth

Payment Options

Self Pay
System of Care (CSOCI Medicaid / FlexFunds)

Language Spoken
Areas Served

Essex County
Passaic County
Union County
Last Updated: 01/27/23