Plainfield Community Outreach
(908) 756-7897
Plainfield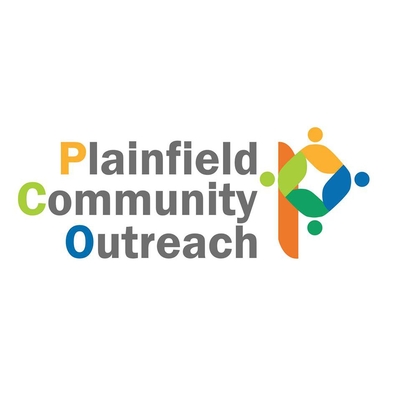 Plainfield Community Outreach, Inc. is a 501(c)(3) nonprofit organization that supports the ministries of Grace Church.
The following is a brief introduction of the programs to be provided by PCO during the academic year:
Rigorous academic tutoring in Language Arts, Math, and Test Prep will be taught daily.
Fitness and Fun daily.
Designated staff will offer a variety of art projects for students to participate in.
Grace's Kitchen, a hot lunch feeding program for the hungry held at Grace Episcopal Church, will offer several community service opportunities for our students and families.
Adult Education classes in ESL, job skills, Fitness & computer training sessions will be offered through PCO by various community providers.
Entrepreneur classes will be taught through our local young restaurant owner; Chef David Holmes, III of It's-A-Wrap Café.
Healthy living opportunities for students will be offered to help them get fit, and learn about ways to promote well-being via Coach Lee owner of Plainfield Boxing Academy.
21st Century After School Program
Plainfield Community Outreach received a 5 year federal grant via the NJ Department of Education in 2007 and again in 2012 to provide 21st Century after school services for students in grades 4-8, who attend two Plainfield area schools. The schools that PCO currently serves are
Clinton K-8 Center: Grades 4-5
Cedarbrook K-8 Center: Grades 4-8
We follow the Plainfield school district schedule and closures. We are closed on all 1/2 days. Please note that all scheduled days may change.
All after school programs run from 2:35 PM to 6:00 PM, unless otherwise noted.
Contact
We are located in the lower level of Grace Episcopal Church
Grace's Kitchen
Grace's Kitchen serves a hot lunch the last five days (excluding Sundays and holidays) of every month at Grace Episcopal Church.
(908) 756-7897 ext. 16
Please leave a message and someone will return your call promptly.
Email: [email protected]
ESL Classes
Plainfield Community Outreach, Inc. provides free English As A Second Language evening classes for adults including a meal.
Monday and Wednesday Evenings 7PM-8:30PM
Located at Grace Episcopal Church in Plainfield
Contact:
Proporciona Inglés Como Segunda Lengua clases nocturnas para adultos Gratis / Incluye una comida.
Todos los lunes y miércoles por la noche – 19:00 hasta 20:30
Situado a Grace Church en Plainfield
Contacto:
Age Groups

Children
Adolescents
Adults

Community Services

Arts & Recreation

Basic Needs / Assistance

Community

Education

Employment / Training

Family & Support Services

Seasonal Programs

Payment Options

Free
Self Pay
Sliding Scale / Payment Plans

Language Spoken
Areas Served
Last Updated: 12/22/17