A New Way Counseling and Psychotherapy LLC
(908) 977-1650
Raritan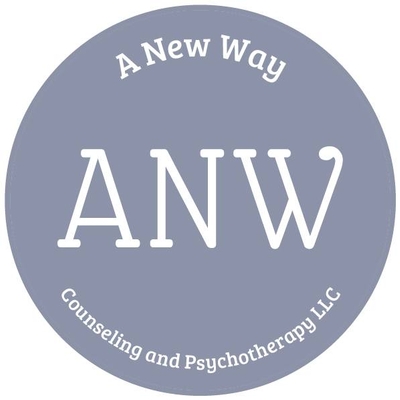 A New Way Counseling and Psychotherapy LLC was founded and established by Dr. Siobhan Berger in 2020 as a Private Practice. As the demands of the community increased, the practice expanded to a Group Practice in 2021.
At A New Way, we believe our role in therapy is to assist you in accomplishing your goals and help to establish "a new way" to manage life stress, anxiety, depression, obsessions, loss, eating disorders, adjustment, and other areas which may be relevant to you. Together we will work to identify your specific needs, identify your goals, and work to achieve them. We identify collaboration to be the cornerstone of therapy, this is after all about you.
Private Individual Therapy session, a client works one-on-one with a trained therapist. It provides an opportunity to explore your thoughts and feelings openly, honestly, and with confidentiality.
Couples Therapy is a special kind of psychotherapy that focuses on maintaining healthy relationships between two people who may be dating, partnered, engaged, or married.
Family Therapy is a type of psychological counseling (psychotherapy) that can help family members improve communication and resolve conflicts.
Our Advantages
Flexible Use of Treatments - We recognize that the most important aspect is personality matching between therapist and client.
Empathetic Professionals - Our patients say they feel more understood here than they could have ever imagined.
Professionally Licensed Clinicians - Your session will be performed only by licensed professionals or licensed associate professionals under the direct supervision of licensed professionals.
Patient Counselors - We have enough patience to stand aside as you try to make sense of your thoughts and feelings.
Diverse Team - Each and every one of us has been carefully chosen and trained to serve you better.
You Can Find What You're Looking For - The best therapists for you are those who can meet you where you're at.
Insurances Accepted:
Horizon
United Healthcare
AETNA
CIGNA
Quest Behavioral Health
Age Groups

Children
Adolescents
Adults
Seniors

Gender-Specific
Community Services

Employment / Training

Family & Support Services

Health Services

Behavioral / Mental Health

Crisis / Safety

Intellectual and Developmental Needs

Treatment Services

In-Community Services

Outpatient Services

Treatment Settings

In Community
Office / Practice
Telehealth

Payment Options

Private / Commercial Insurance
Self Pay
Sliding Scale / Payment Plans

Areas Served
Last Updated: 06/22/23