Acenda Integrated Health: Steps Towards Independence (STI)
(844) 422-3632 x1217
Glassboro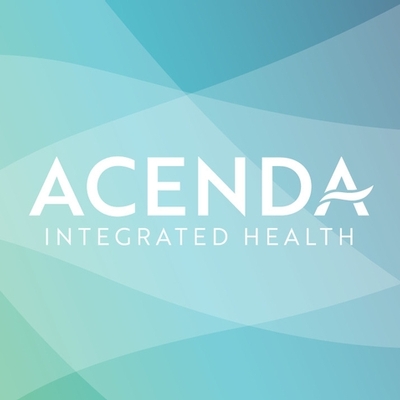 Steps Towards Independence (STI) is a transitional, supportive housing program that assists homeless youth, especially youth leaving the child welfare system, with life skills and support services to make a successful transition to self-sufficient living and to prevent long-term dependency on social services.
TARGET POPULATION AND COVERAGE AREA
All youth are 18-20 at the time of acceptance.
Youth without viable housing who demonstrate a willingness and ability to make good use of supportive services, demonstrate the ability to function independently in a supportive setting, have an interest in achieving stability, and do not present a danger to themselves and others. Examples of ineligible youth include youth with an adverse criminal conviction in the past five years, youth who have been prescribed psychiatric medications and are not medication compliant, youth with cognitive impairments that could impede their ability to fully comprehend and participate in program objectives and goals, and youth who are eligible for the Division of Developmental Disabilities (DDD).
While the program will accept youth state-wide, priority will be given to Salem County youth.
REFERRAL PROCESS
Referrals may come from a number of sources, including DCPP, transitional and independent living programs, community agencies, and homeless shelters. Referring agencies or youth must contact the Adolescent Housing HUB at 1-877-652-7624 to gain access to the program.
SERVICES:
Housing
The program will provide safe, supportive living accommodations and supportive services for seven (7) residents.
Life Skill Development
Assists residents in developing both the life skills and the personal characteristics needed to enable them to live independently.
Educational / Vocational
Assists residents in re-entering school, and/or pursuing higher and vocational education.
Career Planning / Employment
assists residents to obtain/maintain viable employment.
Physical / Mental Health
Assists residents with appropriate referrals and access to medical and mental health treatment.
Youth Engagement
Assists residents with the opportunity and a voice to give feedback regarding policy and services as well as allowing the resident to give input into the changes in agency and program procedures.
Transportation
The Independent Living Coordinators will teach each resident the skills needed to access public transportation.
LENGTH OF SERVICE
On average, the length of stay is between 12 and 18 months. Youth must discharge from the program prior to their 21st birthday.
Eligibility
All youth are 18 – 20 at the time of acceptance. Youth without viable housing who demonstrate a willingness and ability to make good use of supportive services, demonstrate ability to function independently in a supportive setting, have an interest in achieving stability, and do not present a danger to themselves and others. Examples of ineligible youth include: youth with an adverse criminal conviction in the past five years, youth who have been prescribed psychiatric medications and are not medication compliant, youth with cognitive impairments which could impede their ability to fully comprehend and participate in program objectives and goals, and youth who are eligible for the Division of Developmental Disabilities (DDD). While the program will accept youth state-wide, priority will be given to Salem County youth.
Age Groups
Community Services

Basic Needs / Assistance

Employment / Training

Areas Served
Last Updated: 09/08/23