Advocacy Services Unlimited
(609) 526-5666
Mount Laurel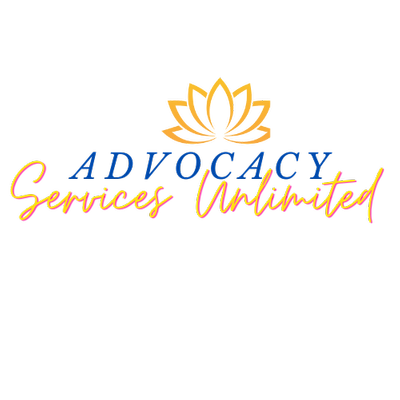 Advocacy Services Unlimited is approved by DDD as a service provider in New Jersey. Services offered are
Community-Based Support
Individual Support
Respite
Community Inclusion
Employment Specialist
Pre-vocational and Support Brokerage.
Our goal is to offer great opportunities to connect you with your community. Interacting in the community helps you to gain the confidence to fulfill your potential. At Advocacy Services Unlimited we are Advocates, Dedicated, Committed, Compassionate, and Effective.
We are dedicated to providing exceptional services to individuals with intellectual disabilities, developmental disabilities, mental health, and their families regardless of race, gender and economic status, or age. We lead with advocating to assure appropriate services are identified. Our programs are individualized and tailored to fit each person. Our goal is to build long-lasting relationships with you and your family. No matter a person's ability they have the right to participate in making decisions that affect their life. No goal is too big or small for our team of dedicated staff, the perseverance of staff will overshadow any obstacles. Independence, dignity, and purposefulness are fostered in all of our programs.
Eligibility
Must be 21 years or older and eligible for DDD (Division of Developmental Disability) services and have Medicaid.
Age Groups
Community Services

Basic Needs / Assistance

Community

Employment / Training

Family & Support Services

Health Services

Intellectual and Developmental Needs

Treatment Services

Out-of-Home Services

Payment Options

Medicaid
Self Pay
State Funding

Areas Served

Bergen County
Burlington County
Camden County
Essex County
Gloucester County
Hunterdon County
Passaic County
Sussex County
Union County
Last Updated: 10/26/23