Centro Comunitario CEUS
(201) 617-2466
North Bergen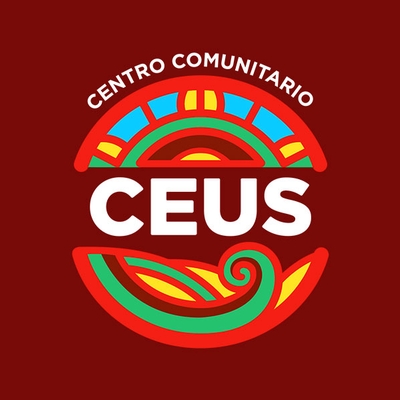 Centro Comunitario CEUS is a non-profit, community-based agency that serves and organizes Hispanic immigrants in North Jersey. Center programs include educational, community development and cultural activities. Based in Union City, NJ, CEUS also provides immigration legal services through a staff attorney and has for 15 years organized the community to seek justice, legal status and fairness for immigrants.
CEUS Programs
CEUS programs include classes for English as A Second Language and Spanish literacy, leadership training workshops, a women's group and, since 2003, a legal services program that provides moderately priced immigration-related legal services to the community.
Immigration has been a cornerstone of CEUS' work for more than a decade. The group invested extensive time and energy in the nationwide campaign to - successfully - push for legal status for thousands of Central American refugees who fled to the United States in their country's civil war.
After Hurricane Mitch struck Central American in 1998, and El Salvador suffered two earthquakes in 2001, CEUS helped hundreds of people apply for work permits under the Temporary Protected Status (TPS) program. U.S. authorities opened the program to Central Americans as a way to help the stricken countries recover, with the help of remittances sent home by immigrants. The TPS program has continued, and CEUS continues to assist TPS clients to reapply each year the program is extended.
Language Classes
CEUS has organized English As A Second Language classes for Hispanic student since 1994. Four years later, seeing some students try to learn English when they could barely read and write in their own language, CEUS started a Spanish Literacy program.
CEUS runs runs three ten-week semesters of English and Spanish literacy classes a year. Each semester includes three levels of English classes, a conversation class, and two levels of Spanish literacy classes. All teachers are volunteers, as are the program coordinators. The average enrollment is about 65 English students per semester and a dozen Spanish literacy students.
All classes are scheduled for a Sunday, the day when most community members are able to attend. Classes cost students $60 a semester.
Classes take place at the CEUS office: 4214 Kennedy Boulevard, Union City, NJ 07087. Register Monday, Wednesday and Friday - 10 a.m. to 6 p.m., Saturday 10 a.m. to 1 p.m. or in the classes. For more information call: (201) 617-2466 or email:[email protected] If necessary, students will be evaluated to determine their level.
Immigration Legal Services
The Legal Services for Immigrants (LSI) program organized by Centro Comunitario CEUS aims to provide affordable, quality legal representation for immigrants so they do not have to use high priced private attorneys or unqualified notaries. The program, which was created in 2003, now serves about 500 clients a year. It is overseen by a staff attorney, Khalil Ismail, and service are generally about 60 percent of those charged by a regular law firm. Khalil speaks Spanish, English and some French.
CEUS legal staff takes the following cases: citizenship, family petitions, political asylum, work permits (NACARA, VAWA), domestic violence cases. In line with CEUS roots in the Central American community, the LSI program processes the work papers of more than 400 Salvadorans and Hondurans under the Temporary Protected Status each year.
The program also organizes between six and eight community information meetings a year to inform immigrants of U.S. immigration laws and report on potential changes proposed or approved by Congress.
Women's Program
Addressing the needs of Hispanic immigrant women is a high priority for Centro Comunitario CEUS because we know that the hard life of an immigrant is especially so for Latinas. Since 1995, CEUS has organized a women's empowerment committee to support immigrant women and develop female leaders. Our current women's group is called "Entre Nosotras," or "Between Ourselves, Latinas" in English) and meets at least once a month, usually on a Saturday.
We lead by example: Hispanic women account for three of the eight members of the CEUS board of directors, including the president and secretary. Three of the group's four employees are women.
CEUS aims to help immigrant women help themselves. We know that many work in factories, in restaurants, as house cleaners and other low paying jobs, earning $5 to $8 an hour. They often bring to the U.S. a history of war trauma and /or domestic violence, and have limited education -often due to social repression. Many are undocumented, single mothers.
The first CEUS women's group – Mujeres Unidas para Progreso (MUP) - was supported by two grants from the Presbyterian Church Self Development of People program. Entre Nosotras Latinas is focused on community outreach and organizing women to push for their rights. It is run by volunteers and a part-time community organizer. Recent events have included celebration of International Day of the Woman, a workshop on self-esteem, social trips and a focus on women's health.
Age Groups
Community Services

Basic Needs / Assistance

Community

Legal / Advocacy

Language Spoken
Last Updated: 10/12/21