Children's Specialized Hospital
(888) 244-5373
Mountainside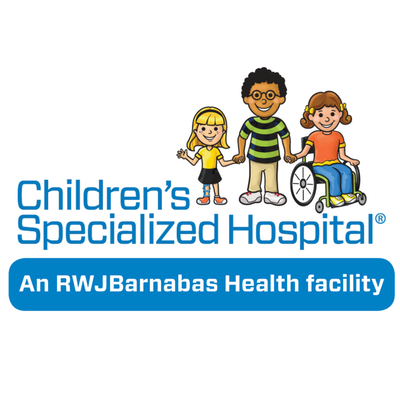 Children's Specialized Hospital is the preeminent provider of pediatric rehabilitation services and the largest pediatric rehabilitation health system in the United States. Our hospital is dedicated to improving the lives of patients through delivering superior medical services, in a safe and caring environment. The hospital serves children affected by brain injury, spinal cord dysfunction and injury, premature birth, autism, developmental delays, and life-changing illnesses. Renowned therapeutic programs include physical, speech, and occupational therapy; psychology services; neurodevelopmental physician services; recreational therapy and child life, and a full complement of support services. Children's Specialized has twelve sites in New Jersey and will treat over 20,000 children with special needs this year. Through a blend of innovative therapies, personalized attention and compassionate support, our award-winning doctors and skilled pediatric therapists strive to make a difference for children and their families each and every day.
Outpatient services are available at each of our sites so that your child can receive physical, occupational, and speech therapy; audiology and psychology services; and subspecialty medical care close to home.
Each of our sites has a modern therapy gym, individual treatment rooms, and expert staff ready to help you and your child. Below are additional services provided at each site.
Audiology
Autism
Comprehensive Feeding
Early Intervention
Lymphedema Therapy
Occupational Therapy
Outpatient Brain Injury
Pediatric Primary Care
Physical Therapy
Psychological Services
Rehabilitation Technology
Speech Therapy
Subspecialty Medical Services
Specialty Programs
Our specialty programs include clinical disciplines, innovative research studies, and even extracurricular activities for our patients. We encourage you to find out more:
Camps and Clubs
Children's Lightning Wheels
HANEN: It Takes Two to Talk Workshop
Kohl's KidsAbilities
Recreational Therapy and Child Life
Peer Mentor Program
Early Developmental Screening Program
Medical Day Care
Our Medical Day Care at our Roselle Park facility is the best place for children with special needs who require continuous nursing services in a developmentally appropriate environment only available in a pediatric medical day care serving medically complex and/or technology dependent children.
We provide a comprehensive program of care for the child who has an existing medical problem, in a nurturing environment that encourages growth and development. The Center accepts children ages 3 months through 5 years of age who are medically involved requiring intensive skilled nursing care.
Our Medical Day Care center is open 8:00 a.m to 4:00 p.m. Monday through Friday, except for holidays. We have limited transportation available.
Billing and Financing/Coverage
At Children's Specialized Hospital, we understand that the stress of handling financial matters can be overwhelming. We know that your time is very valuable. Because of this, our dedicated staff is committed to providing you with the tools needed to best manage your time when addressing your child's financial needs.
Age Groups
Community Services

Arts & Recreation

Education

Seasonal Programs

Health Services

Intellectual and Developmental Needs

Medical

Payment Options

Medicaid
Private / Commercial Insurance
Last Updated: 10/10/21