Elizabeth Parent Support Group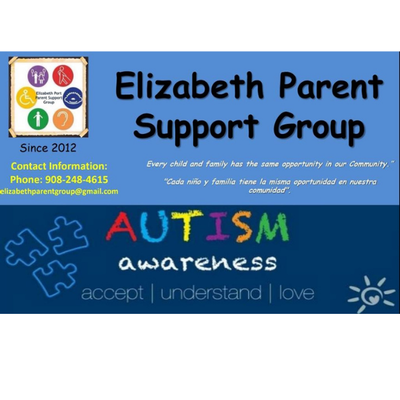 The Elizabeth Parent Support Group is a support group that hosts activities and provides resources to parents with children who have special needs to increase inclusion and community engagement.
The EPSG offers:
- Advice and emotional support.
- Connect families with community services.
- Workshops and training to parents.
EPSG is certified for US Youth Soccer TOPSoccer:
- The Outreach Program for Soccer is a community-based training and team placement program for young athletes with disabilities, organized by youth soccer association volunteers.
- The program is designed to bring the opportunity of learning and playing soccer to any boy or girl, who has a mental or physical disability.
*******************************
Servicios de EPSG:
- Proveemos deportes y actividades recreacionales a los niños con necesidades especiales.
- Asesoramiento y apoyo emocional
- Conectar a las familias con los servicios de nuestra comunidad.
- Proveer talleres y entrenamientos a los padres.
EPSG está certificada por US Youth Soccer y TOPSoccer:
- El Programa de Extensión para el fútbol es un programa de entrenamiento y colocación de equipo con base comunitaria para los atletas jóvenes con discapacidades, organizado por los voluntarios de la asociación de fútbol para jóvenes
- El programa está diseñado para brindar la oportunidad de aprender y jugar fútbol a cualquier niño o niña, que tenga una discapacidad mental o física
Age Groups
Community Services

Arts & Recreation

Family & Support Services

Health Services

Intellectual and Developmental Needs

Payment Options
Last Updated: 05/03/22