Furniture Assist, Inc.
(973) 868-6007
Springfield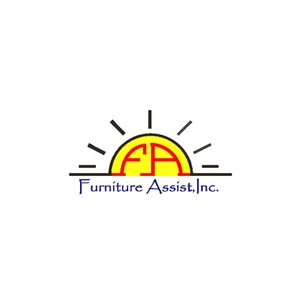 Furniture Assist was established to provide furniture, appliances and other household items, free of charge, to families or individuals in need. A need may include, but not be limited to, a previously homeless family or individual, trying to set up a new living arrangement, a financially challenged family or person, needing additional items for their home, a battered spouse establishing a new home, a medical emergency which creates a need or a need arising from a flood, fire, hurricane, tornado, earthquake or other disaster. Furniture Assist takes donations of goods from individuals and organizations that have items they are looking to get rid of, yet are still in good useable condition. In turn these items are made available to those in need.
Our concept is simple. We accept donations from those who have items to give. The items are picked up (or delivered) to our warehouse facility. People in need of items are referred by a social organization who will verify that they qualify for assistance. The customer will come to our facility at their appointed time, pick out the items that they need and take the items with them.
Currently we have the ability to pick up 3-4 households of furniture each week and can receive an unlimited amount of items delivered to our storage facility. We receive many times more offers of donations. Our ability is limited only by financial and volunteer concerns. Since the need exists, we must attract more resources.
Our resources allow us to assist 30 families each week. Since we currently receive 60-90 requests each week, we could expand our outreach with additional resources.
Most of the donations remain in our warehouse for only a few days. In addition to the clients, we also provide donated items to other non-profits. If the agency has the equipment that they need, they will be able to better assist their clients.
We have received donations from thousands of families and have helped thousands of clients.
Office/Distribution Center:

24 Commerce Street
Springfield, NJ 07081
973-868-6007
fax 973-268-1130
Contact: Sandy
| | |
| --- | --- |
| Community Services | Basic Needs / Assistance |
Last Updated: 10/12/21