High Focus Centers - Cranford
(908) 264-2215
Cranford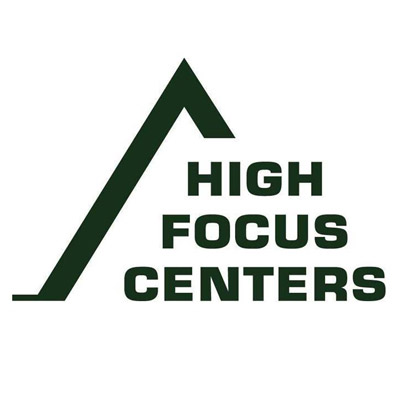 High Focus Centers is offering both in-person and teletherapy for mental health and substance abuse treatment.
Our Cranford treatment facility provides outpatient drug and alcohol rehab services and structured mental health services in the Union County area. The highly trained team at High Focus Centers uses evidence-based models to help adults, teens, and middle-school aged children overcome their addiction or mental health disorders.
Mental Health Services
Our Cranford location offers structured outpatient treatment for common mental health disorders, including anxiety, depression, and trauma. Mental health services are available for adolescents and adults, including full-day treatment (partial hospitalization) and structured half-day (intensive outpatient) therapy services.
Middle School Mental Health Program
We also offer specialized partial hospitalization and outpatient services for teens between the ages of 10-13 at our Cranford location. This program adopts a multidisciplinary approach, including the incorporation of art therapy and pet therapy. It's designed to help preadolescents struggling with mental health develop:
Coping skills
Communication skills
Social skills
Self-esteem
Mindfulness
In addition, an initial psychiatric evaluation is provided along with medication monitoring as needed.
Substance Abuse Treatment
We offer comprehensive drug and alcohol treatment programs for adults who are first experiencing the consequences of their substance us or who are discharging from an inpatient rehab or detox and wish to continue their treatment. Our adult intensive outpatient programs utilize a holistic, integrative approach designed to help each patient find long-term recovery.
The program helps patients identify the root cause of their substance use and develop healthy coping skills. We also offer a one per week outpatient group for patients who need a safe environment to share their experiences with others who are struggling with addiction and sobriety.
Treatment for Co-Occurring Disorders
Individuals struggling with mental health disorders may turn to alcohol, drugs, or other unhealthy behaviors as a means to cope. Our co-occurring disorders program is designed for individuals who are struggling with a mental health disorder and substance abuse. Our team is uniquely equipped to look at both issues at the same time and use a customized approach to benefit each client.
About High Focus Centers
High Focus Centers is dedicated to the wellness of our patients and to Cranford and the surrounding communities we serve. We create custom treatment plans to meet the unique needs of each patient. Our therapists and clinicians use a multidisciplinary, research-based approach to help our patients on their path to recovery.
Adult Treatment for Substance Abuse
Adult Treatment for Mental Health
Adult Adult Treatment for Co-Occurring Disorders
Teen Middle School Program
Teen Treatment for Mental Health
Teen Teen Treatment for Co-Occurring Disorders
Psychological Testing
Age Groups
Health Services

Behavioral / Mental Health

Treatment Services

In-Community Services

Outpatient Services

Treatment Settings

Office / Practice
Telehealth

Payment Options

Private / Commercial Insurance

Areas Served
Last Updated: 06/22/23