Inroads to Opportunities
(908) 241-7200
Roselle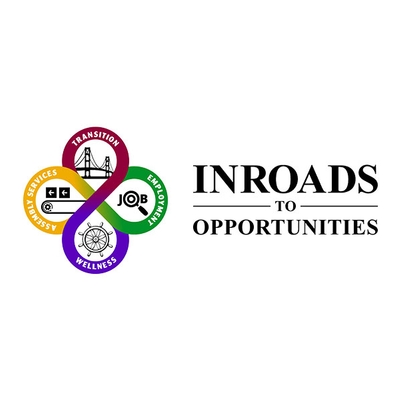 Inroads to Opportunities, formerly known as the Occupational Center of Union County, was founded in March of 1959 as a not-for-profit 501(c)3 agency serving the greater Union County area. We have grown from serving 4 individuals to over 500 annually. We are committed to providing vocational preparation, transition from school to work, job placement and mental health services to individuals with all types of disabilities from ages 16 on up. We have established relationships with 100's of local businesses, schools, hospitals, community agencies, and families. We invite you to explore our site and contact us for any additional information.
Inroads to Opportunities is certified by the Commission on Accreditation of Rehabilitation Facilities (CARF). We are an approved provider of the NJ Division of Vocational Rehabilitation Services, the NJ Division of Development Disabilities and the Commission for the Blind and Visually Impaired. We are licensed by the state of New Jersey to provide mental health partial care services under the Division of Mental Health and Addictions Services. We are an approved Medicaid provider and an approved Employment Network under the Ticket to Work Social Security initiative.
OCUC provides Inroads to Opportunities for individuals with disabilities.
COMPREHENSIVE VOCATIONAL REHABILITATION SERVICES
The Center provides a full complement of services including vocational evaluation, work adjustment training, long term facility based skills training in an industrial work setting.
TRANSITION (FROM SCHOOL TO WORK) PROGRAM
OCUC offers local school systems the opportunity to refer students in need of a unique transitional work experience. Students receive academic services in their own district and come to OCUC to learn how to transition into the world of work and prepare for employment in the community.
EMPLOYMENT
Employment outside the Center is always our goal. Individuals can be referred from any of the other service areas to ourInroads to Employment service. A trained Employment Specialist works one on one with an individual to match their skills and interests with available community employment opportunities. The Employment Specialist will support the job seeker throughout the job search, hiring process and on the job training, and will continue to maintain contact and offer supports for as long as necessary.
MENTAL HEALTH SERVICES
The Center's FOCUS Partial Care program helps individuals make Inroads to Recovery from psychiatric disabilities through counseling, medication management, and daily group activities that assist them with symptoms management and recovery. The program retains the services of a Board Certified Psychiatrist and a licensed nurse, as well as licensed and certified counselors to guide and support individuals as they learn the skills necessary to achieve their chosen valued roles in their community.
RETAIL SERVICES TRAINING
The Center operates a small convenience-type supermarket called Market Central (supported by Wakefern/Shoprite Inc.) as part of its training opportunities. Another training opportunity is our full service cafeteria (under contract with the Department of Agriculture) that provides breakfast and lunch to eligible participants. Both of these training areas teach specific retail services to interested individuals preparing for community employment. In addition we offer a 4 week Intro to Retail Cashiering training program to help build on marketable skills, increasing an individual's employment options.
CONTRACT PACKAGING
As part of the Occupational Center's skills training program we have over 250 individuals available daily in our 75,000 square foot industrial work center to provide collation, labeling, bench assembly, sorting, packaging, shrink wrapping, heat sealing, bagging and quality control. Our experienced staff oversee all work completed to ensure personal customer service and fast efficient quality work completed and delivered in a timely manner. For more information about our contract packaging services go to OccupationalCenter.net
Eligibility
To be admitted to the various Occupational Center programs, an individual must meet the following general criteria: -Have a documented physical, cognitive or psychiatric disability. -Be able to independently take care of personal needs. -Have a general medical examination within the past year with a TB screening. -Not be a threat to their own safety or the safety of others. -Be referred by a New Jersey State agency, school system, hospital or/and insurance company. Individual programs may have additional criteria. Prospective participants should check with program intake personnel.
Age Groups
Community Services

Basic Needs / Assistance

Education

Employment / Training

Health Services

Intellectual and Developmental Needs

Areas Served
Last Updated: 06/22/23