Integrated Case Management Services (ICMS) Union
(908) 497-3927
Cranford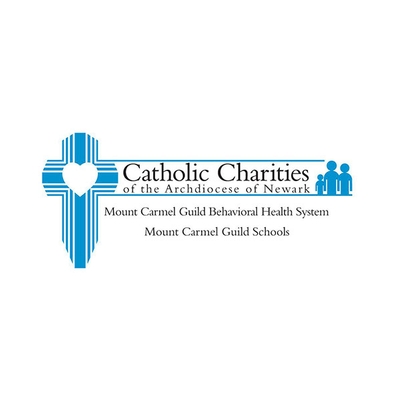 Sponsored by Catholic Charities of the Archdiocese of Newark, Integrated Management Services (ICMS) functions on the belief that adults with serious and persistent mental illness can better manage their illness, increase their functioning, and improve heir sense of mastery and well being with appropriate information and support.
Target Population of ICMS
ICMS provides intensive, "in-vivo" case management services to adults ages 18 and over who have serious and persistent mentall illnesses. ICMS is funded by the New Jersey Division of Mental Health Services to provide services to residents of Union County.
First priority clients are adults discharged from state and county hospitals.
Second priority is given to adults who have repeated admissions to Short Term Care Facilities.
Third priority will be given to people with repeated admissions to local inpatient units within a twelve-month period, or two or more uses of emergency/screening services within a 30 day period.
ICMS will also give priority to adults whom have a willingness to utilize and/or ability to benefit from community services and supports is limited and whose welfare in the community is threatened because of it.
Program Description
ICMS services are designed to engage and support consumers while striving to help them integrate into the community setting of their choice and facilitate access to and utilization of needed resources and supports.
Services are available on a 24-hour, seven days per week basis through an on-call system. We can be reached during the business day at 908-497-3927 or toll free at 1-888-624-2678 and after hours on-call cell phone at 908-803-4231.
Services Provided
Counsumer Identification and Outreach
Engagement
Individual Assessment
Community Assessment and COntinuity of Care
Service Planning
Linkage with Requisite Services
Monitoring of Service Delivery
Consumer Psycho-education and Support
Family/Significant Other Education and Support
Consumer Advocacy
Crisis Intervention and Assistance
Direct Assistance in Obtaiing the Basic Necessities of Daily Living
Symptom Assessment, Management, and Supportive Counseling
Substance Abuse Education and Intervention
Staffing
Three teams manage caseloades of 20 consumers per primary case manager. Each team has a Masters level team leader, a Masters level clincian, and a team of case managers, one of which may be a consumer.
All teams have a multi-cultural perspective and bilingual capabilities.
Services are offered to all persons in need regardless of race, color, religion, national origin, sex, or age.
Eligibility
All state and county hospital patients are automatically eligible for ICMS unless admitted to PACT or discharged to a nursing home. Those patients will be engaged in the hospital immediately upon notification of their admission. Furthermore, they will be visited in the community within 48 hours of discharge from the hospital.
Age Groups
Community Services

Employment / Training

Family & Support Services

Health Services

Behavioral / Mental Health

Intellectual and Developmental Needs

Treatment Services

In-Community Services

Outpatient Services

Payment Options

Medicaid
Medicare
State-Public Contracted Service

Areas Served
Last Updated: 06/22/23