Jefferson Park Ministries Inc. (JPM)
(908) 469-9508
Elizabeth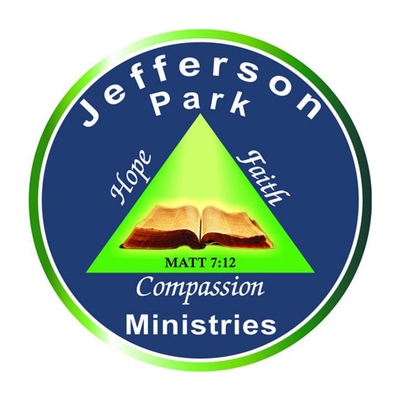 Jefferson Park Ministries, Inc. (JPM) enables Haitian immigrants and others with limited literacy to navigate through the social service system by reducing language and cultural barriers while educating the broader community about cultural sensitivity and diversity.
JPM's clients are primarily of limited language proficiency, live at or below the poverty level, and are marginally employed, unemployed, or at risk for unemployment. Our organization has a solid record of accomplishments in designing and implementing programs that address the needs of disparaged families and youth. JPM's programs are:
Village Family Success Center is a community-based, family-centered neighborhood gathering place where any community resident can go for family support, information, and services. The purpose of the Family Success Center is to enrich the lives of children and adults by making families and neighborhoods stronger. The Village Family Success Center offers the following services:
English As a Second Language
Computer Classes
Life Skills Training
Food and Clothing
Parenting Skills
Homeless Prevention
Parents Advisory Board
Youth Program
Strives to help the community achieve success by promoting positive educational experiences, leading to growth and development. The after-school program serves low-income families by providing homework assistance to students to help them achieve their academic goals which include social skills building as well.
Summer Camp
The primary purpose of the summer camp is educational and/or cultural development. The environment may allow children to take healthy risks in a safe and nurturing environment.
Support Coordination Program
Assists individuals with developmental disabilities in gaining access to services and programs. A Support Coordinator will work with the client along with the families or guardians in developing an individualized services plan to link clients and connect them with the appropriate support services and programs.
JPM offers support coordination services to residents of Bergen, Essex, Morris, Middlesex, Somerset, and Union Counties of NJ who are eligible for the Division of Developmental Disabilities (DDD) services. For more information support coordination contact (908)662-7802
Foster Grandparent Program (FGP)
Provides loving and experienced tutors and mentors to children and youth. The purpose of the program is to engage persons 55 and older, particularly those with limited incomes, in volunteer service to meet critical needs of children; and to provide a high-quality experience that will enrich the lives of the volunteers. It provides a stipend and other benefits that enable eligible persons to participate as Foster Grandparents without cost to themselves.
Immigration Service
JPM has been approved in 2012 by the Board of Immigration and Appeals to provide immigration services according to the law (8cfr, 1292.2-a). The organization is committed to helping immigrants get access to immigration benefits by providing low-cost and professional services. The goal is to reduce immigration scams and facilitate legal immigration so that immigrants can be part of the vibrant American economic system. Clients will be informed about the kind of benefits they are entitled to and we will ensure that they take an active part in the process so they become more aware of the immigration system and subsequently get the needed benefits.
Food Pantry
Food distribution twice a month, every 2nd and 3rd Thursday of the month from 1:00 PM to 5:00 PM. Individuals must bring an ID.
Diaper and Feminine Product Distribution
Jefferson Park Ministries is providing free diapers every 3rd Thursday of the month from 1:00-5:00 pm. Individuals must show an ID and a child's birth certificate to receive diapers. Forms of ID can include a passport and individuals do not need to be documented to receive assistance.
Age Groups

Children
Adolescents
Adults
Seniors

Community Services

Basic Needs / Assistance

Community

Education

Employment / Training

Family & Support Services

Seasonal Programs

Health Services

Crisis / Safety

Payment Options
Language Spoken
Areas Served
Last Updated: 09/08/23