Mental Health Association in New Jersey in Union County
(908) 810-1001
Springfield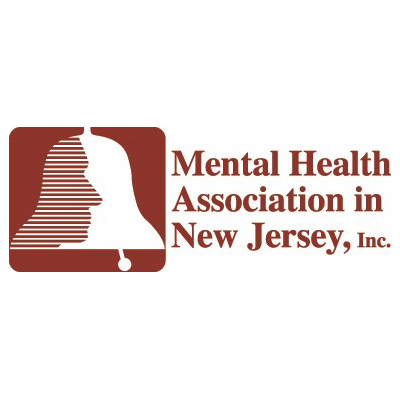 The Mental Health Association in New Jersey (MHANJ) in Union County provides direct services to support and educate individuals with mental health challenges and their family members.
The MHANJ is a statewide non-profit organization that strives for mental health for children and adults through advocacy, education, training, and services. Since 1948, the MHANJ has fulfilled its mission by responding to issues raised by consumers of mental health services, working for changes and promoting policies that protect their rights and fighting the stigma that makes mental health recovery difficult. The MHANJ also provides a program that directly assists consumers in need, reducing the strain on limited government resources.
We continue to be a driving force through our advocacy efforts, working to ensure that mental health consumers have a voice.
Services Available in Union County and Statewide
Advocacy
The MHANJ's Government Affairs department is the leader in advocacy for New Jersey mental health system initiatives. We work at the state and federal levels to improve policies and government responsiveness to consumer needs.
Individual and Family Support
The MHANJ's services for individuals and families provide emotional support and advice, helping those touched by mental health challenges learn how to cope and advocate for themselves.
These services are available statewide or in specified regions.
The MHANJ's Peer Recovery WarmLine is a toll-free peer-run service providing ongoing telephone support to mental health consumers working toward recovery. (Statewide)
The MHANJ's Intensive Family Support Services (IFFS) provides support, education, respite care and advocacy for families of people with mental health problems. (Atlantic and Union Counties)
The MHANJ's Acute Family Care program provides mentoring for family members of individuals experiencing a mental health crisis. (Atlantic and Union Counties)
The MHANJ's Self Help-Centers provide an environment of mutual support and empowerment that promotes wellness. (Atlantic, and Ocean Counties) Esperanza is the only Self-Help Center in New Jersey that specializes in serving Spanish-speaking consumers. (Union County)
MHANJ's Peer Outreach Support Teams (POST) provide individual, direct advocacy and peer counseling to adult mental health consumers move toward wellness and integration back into their communities. (Atlantic, Hudson, Ocean and Union County)
Community Education
The MHANJ's Community Education Department uses an engaging approach to educate the public about mental health issues, fight stigma and promote mental wellness. A variety of topics and customized programs are available to meet the specific needs of an organization. (Statewide)
Educational presentations are available on-site at schools, health fairs, businesses, and community organizations. Topics include Wellness Recovery Action Plan (WRAP), a personal roadmap for recovery; and Hearing Distressing Voices, a simulated experience that incites an understanding of challenges faced by those with psychiatric problems; and many others.
The MHANJ's Mental Health Players program uses trained volunteers to present interactive role-plays simulating mental health issues and facilitate guided discussion on the topics.
The MHANJ's Promoting Emotional Wellness and Spirituality Program (PEWS)educates faith-based communities to better recognize mental illness and to increase awareness of resources.
Employment and Workforce Development
The MHANJ is the leading trainer of providers and peers working in New Jersey's mental health system. We offer a comprehensive continuum of job readiness, job placement, and post-employment support as well as professional development opportunities for providers.
The MHANJ's Career Connection Employment Resource Institute (CCERI) assists the mental health community in creating positive career paths for mental health consumers. Vocational preparation for mental health consumers includes a comprehensive Tools for Success program that covers job readiness and employment skills. We also provide partial care prevocational and specialized employment professional development for providers. (Statewide)
The MHANJ's Consumer Connections is a nationally recognized program that recruits, trains and supports individuals in mental health recovery striving to become providers of mental health services. The program operates a job bank and meets the educational requirements that lead to Certification as a Recovery Support Practitioner (CRSP) and Certification as a Co-occurring Disorders Professional (CCDP). (Statewide)
The MHANJ's services are funded through the New Jersey Division of Mental Health and Addiction Services.
MHANJ's Call Center
The Mental Health Association in New Jersey's (MHANJ's) Call Center recently achieved a mark of distinction by attaining national accreditation from Contact USA, one of the only programs in the country devoted to maintaining standards of service at calling programs.
NJ Connect for Recovery is the only call line dedicated to providing counseling specifically to individuals and families coping with addiction to heroin and prescription painkillers. (855-652-3737)
New Jersey MentalHealthCares is our mental health information and referral service which provides ongoing emotional support, case management, and intervention as well as mental health screenings. (866-202-HELP) (4357)
Peer Recovery WarmLine (PRW) is a peer-run service providing ongoing telephone support to mental health consumers as they work on their recovery. (877-292-5588)
We also operate the NJ Disaster Mental Health Helpline and are a National Suicide Prevention LifeLine participating center.
Mental wellness plays an invaluable role in our overall health by instilling a feeling of well-being and satisfaction. At certain times in our lives, we may need help to regain our sense of emotional balance. About one out of five American adults suffer from a mental illness. Rich or poor, young or old and any race or ethnicity – all of us may be vulnerable to problems ranging from short-term emotional difficulties to chronic mental health problems.
The Mental Health Association in New Jersey (MHANJ) is dedicated to striving for mental health for children and adults and helping those who are coping with opiate addiction and their family members through advocacy, education, training, and services.
Age Groups

Children
Adolescents
Adults

Community Services

Community

Employment / Training

Family & Support Services

Health Services

Behavioral / Mental Health
Last Updated: 04/06/20