Social Clubhouse
(973) 376-2500
Springfield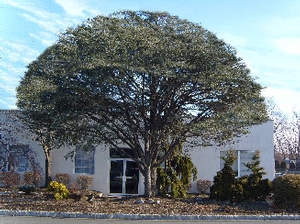 Social Clubhouse is a partial care day program for adults diagnosed with mental illness. We're open daily Monday through Friday from 9:10 am to 3:50 pm. Our warm and friendly atmosphere is what sets us apart from other programs. Our primary focus is to assist our members in finding their strengths and potential in order to enjoy an improved quality of life.
The positive environment of our partial care day program and gentle, caring staff foster a sense of purpose and meaning in the lives of our members. We work with them to develop their sense of identity. We encourage our members to take control over their own recovery. Our caring staff and comprehensive program empower our members to visualize and achieve thier own state of wellness and recovery. Our program is flexible and designed to meet the individual needs of every member. We assist our members in becoming part of their communities and support them in taking positive steps toward more independence. Family, caregivers and peers are encouraged to participate in each member's recovery plan. We've found that providing a caring and respectful environment has been the key to success in helping our members reach their goals.
Services
A Psychiatric Day Program for Mentally Ill Adults for both English and Spanish Speaking individuals.
Transportation in Union, Essex, Hudson & Southern parts of Passaic & Bergen Counties
Spanish Speaking Program
Program Psychiatrist and Nurse
Case Management services
Pre-Vocational work units
MICA (mentally ill chemical abusers)
Psycho-Educational Group
Social Skills Group
Self Esteem Group
Nutrition and Cooking Groups
Exercise Group
Computer Group
Self Espression through Music or Dance
Arts and Crafts
Choice of over 25 Groups and Activities
Special groups for Developmentally Disabled
Outings : beach, restaurants, movies, and more!
Free breakfast and lunch
Eligibility
Prospective members must meet all four of the following eligibility criteria:
Must have Medicaid - or - Private Payment accepted
Be diagnosed with one of the following:
Schizophrenia, Psychotic Disorder, Major Depressive Disorder, Bipolar Disorder, Delusional Disorder, Schizoaffective Disorder, Anxiety Disorder
Must be 18 years of age or older
Demonstrate impaired functioning in at least one of the following:
Personal self-care, interpersonal relationships, work or school, ability to live in the community, ability to acquire or maintain safe housing
Meet one of more of the following:
One or more contacts with a screening center or emergency service mental health program
Two or more admissions to an inpatient behavioral health program
One psychiatric hospitalization of three months or longer
Exclusionary Criteria
Person is a danger to self, others, or property
Person in need of immediate hospitalization.
Eligibility
Medicaid Only
Age Groups
Community Services

Arts & Recreation

Family & Support Services

Health Services

Behavioral / Mental Health

Treatment Services

Outpatient Services

Payment Options
Language Spoken
Last Updated: 10/11/21