Total Family Solutions
(856) 772-5809
West Orange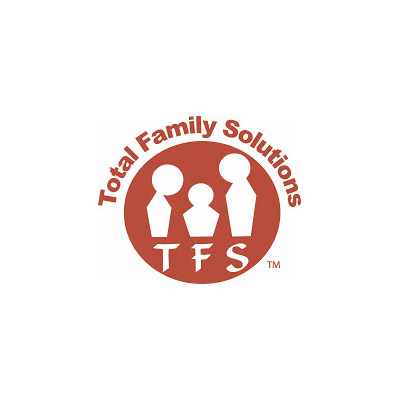 Total Family Solutions Spotlight Video (0:58)
Agency COVID Status:
33% of clinicians are going in-home (1 out of 3); 67% are strictly telehealth (2 out of 3)

90% vaccinated, not mandated however strongly recommended
Agency Overview
Total Family Solutions provides high quality mental health and behavioral services throughout New Jersey; we offer intensive in community and outpatient services for children, adolescents, adults, couples and their families who reside in the tri state area. Services are individually developed to meet the unique needs of each situation. Therapy is short term and solution focused, utilizing a strength-based approach. Total Family Solutions corporate headquarters is located in Voorhees, NJ. Outpatient locations are in West Orange, Vineland, Voorhees and Avenel, NJ.
Intensive In-Community Services are provided by NJ licensed clinicians and are designed to assist children and families with mental health and behavioral health challenges, these services may include caregivers and other family members. Intensive In Community Services are short term, flexible and are provided in the home or community in accordance with an individual Plan of Care identifying both strengths and needs.
Strength and Needs Assessments (Authorized through PerformCare) a comprehensive assessment describing a youth and family's circumstance that provides recommendations for paths to success including supports and services available within ones community.
Bio-psychological social assessments / needs assessments are provided by a licensed clinician. They are conducted in the home to determine the level of care required and to recommend specific behavioral health services.
Outpatient Mental Health Services: treatment is provided at the West Orange, Vineland, Voorhees, and Avenel offices. Services available to children, adult and families.
Outpatient mental health services are provided at our Central and South Jersey Facilities. Appointments can be made by calling 856-772-5809
Family & Divorce Mediation: Mediation is an alternative dispute resolution method which can help in many areas including domestic relations, pre and post-divorce issues, as well as prenuptial agreements. Mediation is an alternative to costly litigation while empowering individuals to control the process and get to the heart of the areas of disagreement. This service is different than family counseling or mental health therapy. Mediation services at Total Family Solutions are provided by a New Jersey & Florida Licensed Attorney certified and credentialed as a Mediator. Agreement is achieved through compromise and the Mediator helps both sides achieve a plan that works for everyone involved.
Services:
Ages 5 to 21 / Ages 14 to 21
Crisis Management
ASD, ODD, ADHD
Eye Movement Desensitization and Reprocessing (EMDR)
Anxiety and Depression
CBT
TF-CBT Trained
LGBTQ+
Participating insurance:
Allied Trades
Aetna
BCBS NJ Direct
BCBS NJ Horizon
BCBS PA Independence
Beacon Health
Cambridge
Cigna
Concordia / Carisk Behavioral Health
Horizon Behavioral Health
Magellan HMO
Magellan. AmeriHealth
Medicaid
Medicare Plan B
Optum
Oxford
Penn Behavioral Health
Pinnacle
Qual Care
Quest Behavioral Health
Summit
United Behavioral Health
United Health Care
Value Options
Current Active MOU

Bergen CMO
Camden County Partnership for Children
Capitol County Children's Collaborative (Mercer)
Caring Partners of Morris & Sussex
Circle of Care for Families and Children (Passaic)
Coordinated Family Care (Middlesex)
Monmouth Cares
Ocean Partnership for Children
Partners for Kids and Families (Burlington)
Partnership for Children of Essex
Tri-County CMO

Age Groups

Children
Adolescents
Adults
Seniors

Community Services

Employment / Training

Family & Support Services

Health Services

Behavioral / Mental Health

Crisis / Safety

Intellectual and Developmental Needs

Treatment Services

In-Community Services

Outpatient Services

Treatment Settings

Home
Hybrid
In Community
In-Person
Office / Practice
Outpatient, Hospital / Inpatient
Telehealth

Payment Options

DCP&P Contracted Service
Medicaid
Private / Commercial Insurance
Self Pay
System of Care (CSOCI Medicaid / FlexFunds)

Language Spoken
Areas Served
Last Updated: 12/14/21