Trinitas Regional Medical Center: Behavioral Health
908-994-5000
Elizabeth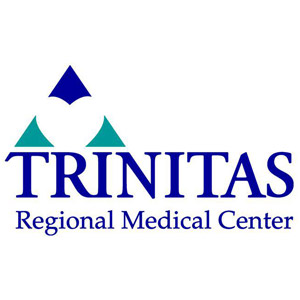 The stress of daily living, the challenges of aging, building a healthy foundation for our children or finding alternatives to chemical dependency can all be overwhelming. The Department of Behavioral Health and Psychiatry at Trinitas Regional Medical Center offers a wide range of treatment options so no one has to face these problems alone.

Trinitas Regional Medical Center operates one of the most comprehensive departments of Behavioral Health and Psychiatry in New Jersey. Services are offered along with a full continuum of care, with specialized services available for adults children, adolescents and their families, as well as services for those with various addictions. In addition to operating a 95-bed inpatient facility for the adult, child/adolescent and mentally ill/developmentally-disabled persons the hospital provides almost 200,000 behavioral health visits in a typical year.

All programs are accessible and most include a multidisciplinary and bi-lingual staff. Multi-disciplinary staff includes psychiatrists, psychologists, social workers, nurses, creative arts therapists, substance abuse counselors and mental health workers. A vast array of adult, child and family services and settings are offered, such as: psychiatric, emergency response/screening center, inpatient, outpatient, partial hospital programs and addiction services. The special circumstances of each patient are carefully evaluated and an individualized course of treatment is recommended.
Specialized Services
Domestic Violence
Survivors of Sexual Abuse
Juvenile Offenders
Parenting Groups
Women's Addiction Services
Geropsychiatry
Adolescent Residential Program
HIV Services
Developmental Disabilities
School Based Services
Justice Involved Services
Services/Programs
Access/Referral
24 Hour Crisis Hotline
Psychiatric Emergency/Mobile Outreach
Adult Psychiatric Services

Inpatient
Outpatient

908-994-7556
908-994-7557
908-994-7558

Acute Partial Hospital
Geropsychiatry
Justice Involved Services

Developmental Disabilities

888-393-3007
Dual Diagnosis Inpatient Unit
Integrated Service Delivery Team
SCCAT (Statewide Clinical Consultation and Training)

Adult Substance Abuse Services

Partial Hospital, Intensive Outpatient, and Outpatient
Women's Addiction
Gambling Program

Child/Adolescen Psychiatric Services

Inpatient/Subaccute
Outpatient
Partial Hospital
After School Program
Adolescent Substance Abuse Program
Residential Treatment Center
Youth Case Management
Lambert Mills Academy
School Based Services:

Elizabeth High School (YES)

908-436-6644
908-436-6771

Abraham Clark High School- Roselle

Children's Mobile Response and Stabilization
HIV Services

HIV Counseling & Testing Center
Early Intervention
EIP Support Services/Kinship Connection

C.A.R.E./Employee Assistance Program
Family Resource Center

300 North Avenue, Cranford, NJ 07016
908-276-2244
*For additional information, please call the department of Behavioral Health and Psychiatry at 1-888-841-5564
Age Groups

Children
Adolescents
Adults
Seniors

Community Services

Family & Support Services

Health Services

Behavioral / Mental Health

Crisis / Safety

Intellectual and Developmental Needs

Medical

Treatment Services

In-Community Services

Out-of-Home Services

Outpatient Services

Treatment Settings

Payment Options

Medicaid
Private / Commercial Insurance

Areas Served
Last Updated: 01/27/16