Prevention Links
(732) 381-4100
Roselle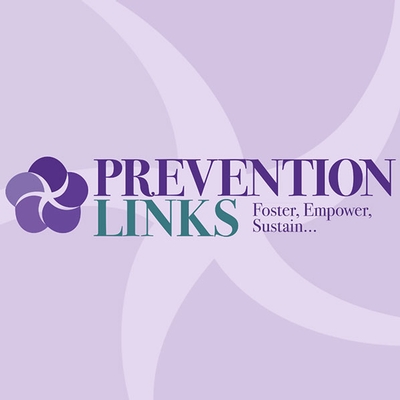 MISSION STATEMENT
Prevention Links mission is to foster, healthy, sustainable communities by empowering people through education, collaboration and linkages to resources.
Prevention Links ~ Foster, Empower, Sustain…
Prevention Links is a private, not-for-profit organization, which takes a leadership role in the prevention of drugs, alcohol, tobacco and related issues.
With community being defined as any environment where people live, work, or learn, the goal of Prevention Links is to pull together all available resources to eliminate the deleterious effects of drugs, alcohol, violence, and inadequate educational and health institutions in our communities.
Prevention Links focuses on identifying and enhancing existing strengths within the individual, family, school, and work setting to serve as the first and most valuable resource in sustainable revitalization of all types of community.
Prevention Links implements training programs and evidence-based strategies, practices and programs that are outcome-based and empower all segments of a community to be actively engaged in changing their environments.
Eligibility
Each of our programs have different eligibility requirements.
Age Groups

Children
Adolescents
Adults
Seniors

Community Services

Arts & Recreation

Basic Needs / Assistance

Community

Education

Employment / Training

Family & Support Services

Spiritual / Cultural

Health Services

Behavioral / Mental Health

Crisis / Safety

Treatment Services

Outpatient Services

Treatment Setting

Payment Options

County Funding
DCP&P Contracted Service
Free
State Funding

Language Spoken
Last Updated: 10/11/21